#SPAtember is here! Time for some pampering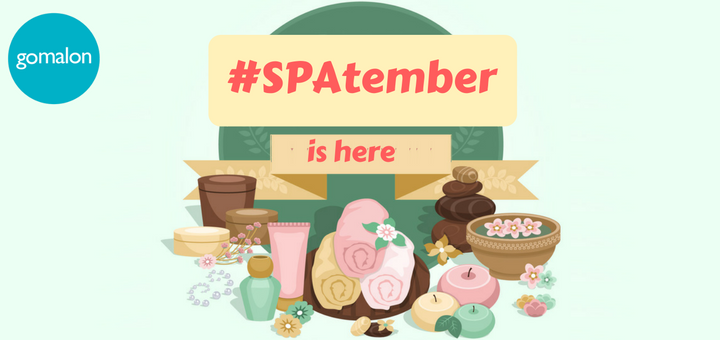 Yes you read it right. September was too usual to have it this year. So say hello to #SPAtember. What is it? Well a month dedicated to everything wellness- where we talk, eat and sleep wellness. A month to give some attention to yourself and to your loved ones. Relaxing is as important as anything else, because that is what will give you the energy you need, to do anything good. It's time for some pampering!
What to expect in #SPAtember?
Exciting Offers:
We want you to relax and give yourself all the love, pampering you deserve. So here are some offers that you sure can't refuse. Know that this offer is only for the month of #SPAtember. Make sure you avail them. Click here to avail now.
#BeautyHacks & DIY
There are many a things you can incorporate in your daily routine and maybe dedicate a day in a week to pamper yourself at home to make your skin fabulous. Even simple things could matter a lot and we know that these things matter. This #SPAtember is just the right time, where we shall share many a #BeautyHacks and DIY with you. Not to forget to also discuss on many things related to wellness, because it's time to TAKE CARE and we shall make sure you give the attention to your well being that has been due for long.
Pc: modamadison.com | bioactiveformulas.blogspot.com
Contests & Giveaways
How can we not have fun activities as we celebrate #SPAtember? Well we shall have some fun activities on our Facebook and Twitter pages, where you can get a chance to win FREE SPA! Ensure to follow us on both to stay updated and also win a FREE SPA.
We look forward to pampering you throughout this #SPAtember.