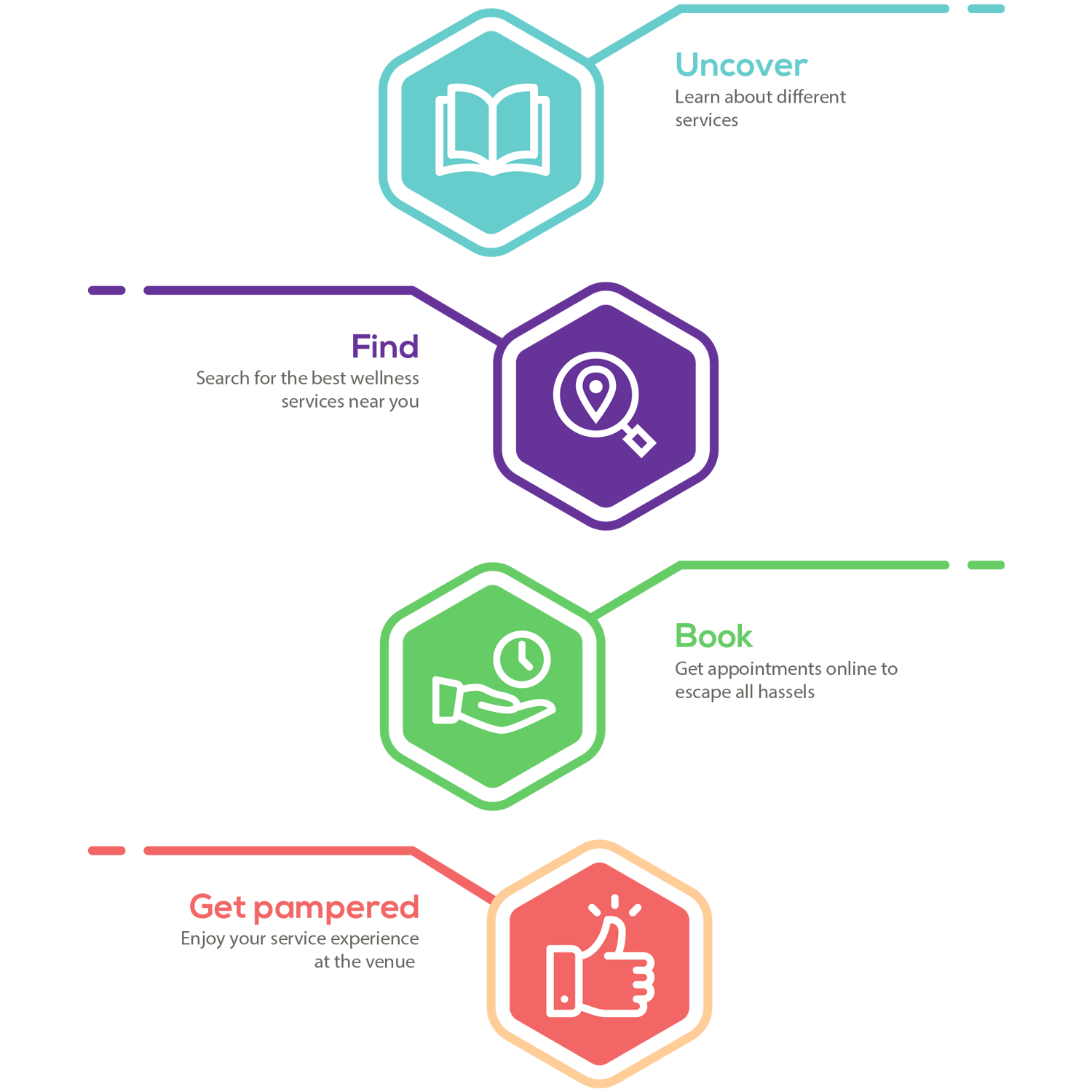 ditto - The story of what & why!
A vision to help people de-stress & feel their best at affordable prices lead to forming ditto. ditto is your one stop shop for everything wellness!
Your wellness companion where you can linger around, relax and explore the best Spa & Salon experiences in your city.
ditto offers hassle free booking experience such that your appointments are auto-confirmed and you are also given the choice of real-time slots or E-voucher bookings across all our partner venues!
In here, you will find the best venues to relax and rejuvenate, for a better you, today!
Why do we call ourselves - 'Trusted wellness platform'
A widespread list of carefully crafted venue partners across the city with a professional touch
Photos of each venue to help you get a feel of the place
Reviews and ratings to help you decide better
Efficient filters to help you choose between the best options and save time!
Efficient chat support to guide you all the way through until the very last step
Well, What we are NOT?
We do not provide services! We help you get an upper-hand at the best beauty and wellness experiences in the city! We are your Trusted Online Wellness Portal!
Then again, we aren't either a cosmetic or a pharmaceutical company! We are the master of everything wellness around you and across the city! With ditto, you can book your preferred spa/salon service on a real-time basis.