Too manly for a facial?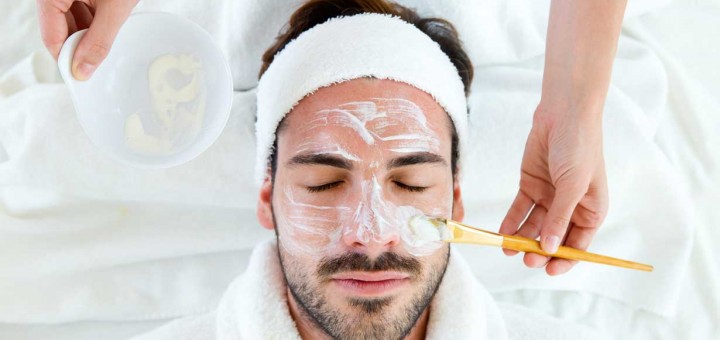 Guys often find spa robes, cucumber gels, soothing music and mild fragrances less attractive. They end up spending money in products that they do not have enough knowledge about. But the pros of a spa are much above the usual face creams and gels available in the market.
It is similar to letting a mechanic work on your car than doing it yourself. They simply have more knowledge about the working of cars and you know your vehicle is in good hands.
It is a proven fact that men need facials more than women as regular shaving and exposure to sun damages their skin and makes it rough. Let's take a look at how facials benefit men:
        Makes the skin soft and smooth:
Shaving routines make your skin rough and often cause burns, irritation and pimples. Facials exfoliate your skin and with the help of essential oils, moisturizers and masks, they make your skin soft. It not only helps repair skin damage, but makes it smooth giving you an easier shaving experience.
        Removes the oiliness:
Men have high levels of testosterone which produces oil and makes the skin oily. Professional facials help in removing the oil that clog the pores. It open them up and thoroughly extracts the dirt that sticks to the oil onto your skin.
        Gives a Professional cleansing:
Men have different skin types and usual products do not help with all. A professional facial makes sure your skin type is treated. They know the right technique to open up skin pores and cleanse the inner most depths of the pores.
        Removes Tan:
Outdoor activities and exposure to sun often tan your skin. Facials remove the tan and make your skin evenly toned, lighter in shade. They also decrease wrinkles making the skin look younger.
Women are attracted to men who have a glowing and healthy skin which makes it even more important for guys to get facials done on a regular basis.
So get your facial appointment today!!! Visit us at www.gomalon.com
~By Anushree Kamath