Style the Game of Thrones inspiration this season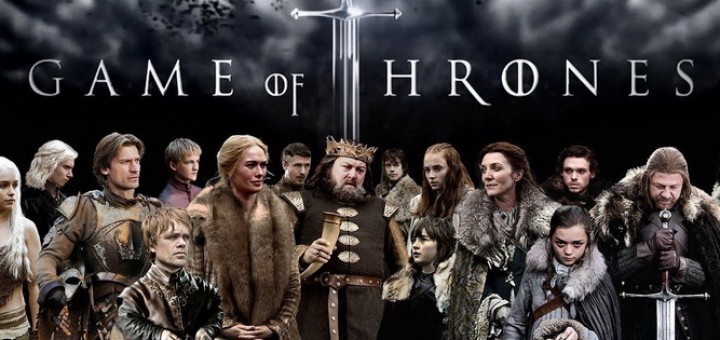 As the Game of Thrones season six ends, the viewers, yet again, get enticed by its epic battles and dramatic plot twists. The show also has a lot for the fashion lovers to take back. Be it the medieval gowns, heavy capes, fur, braided hair, fancy battle gear or the skin-baring look, everything has captured the eye of the viewers. From colors, prints, patterns and structures to hair styles and beard looks, Game of Thrones has a variety to offer the audience.
Sneak a peek into some styles to take inspiration from this season.
Jon Snow
Raise your look back from the dead with Jon Snow's rusty look. Fashioned with a fur coat, it is the perfect look for the upcoming chills of winter. The King of the North sure does make quiet the statement.
The Sansa Style Braids
With every episode, Sansa Stark surprises her fans with amazing braided styles. I am sure we have all been always waiting to see what look the queen would have in the next episode. Layer multiple braids and try on different hairstyles inspired by the queen of the North. I think we all agree with that, don't we?
The Red Woman
With fashion styles that can beat the runways, Melisandre, also known as the red woman, brings with her an amazing fashion scene that fans die for. Not referring to the times when we waited for her to bare it all. The red woman sure as hell gives a run to ladies of all ages.
The Khal Drogo Goatee
Tired of the usual goatees? Take inspiration from horse lord, Khal Drogo, who fashions an unusual yet attractive goatee in the show. Not only is it dashing with that body but it sure is just a hipster if you are going for the look.
Fashion scenes with Cersei Lannister
From hair styles to costumes, this mad queen has a lot to offer in every episode. Try on some of her draped gowns with a simplistic yet fancy braids or a pixie cut.
Head to your nearest salon to amp up your style game. For Bookings please visit www.gomalon.com
~By Anushree Kamath