#DIY : 3 massages to try at home for some pampering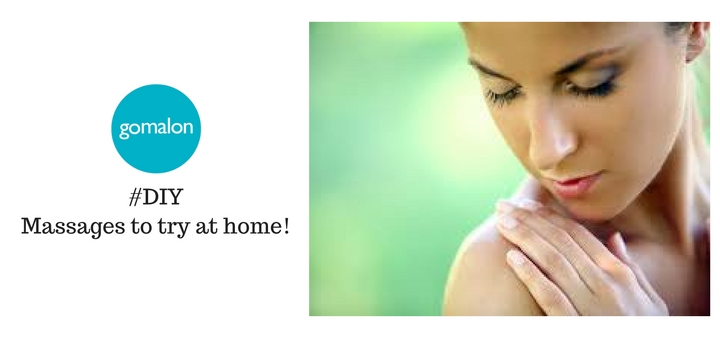 As promised, we bring you the first of the #DIY series. A massage in simple words means rubbing and kneading of tissues, muscles and joints with the hands to relieve tension or pain. It also involves using pressure depending on the requirement for better effects and results. Having said that, do you always need a professional to do this? Well yes in most of the cases but there are also certain techniques of massages you can do it yourself at home easily. Here are 3 amazing massages you should try at home to pamper yourself this #SPAtember.
Head massage to relax and stimulate hair growth
This massage not only is beneficial for your scalp and stimulates hair growth but also helps release pressure points making you relax a lot more. Improving blood circulation which surely helps have healthy and amazing hair.
Massage for Beautiful hands
Our hands sure go through a lot everyday from all the work to the extreme typing too in case of techies. You sure need to relax them and the best way is to give your hands a moisturizing massage to relieve them of any pain and improve circulation is this. Watch the video and give your hands some pamper.
Give a try to Foot Reflexology
Foot reflexology is catching up due to it's many wonderful benefits. It's time you tried it too, at home to know how it feels. Reflexology is known to relax not just your feet but have the power to relax your entire body when done right. How about you try it at home?
We hope you shall try them at home and let us know how you felt. This #SPAtember, ensure to give yourself sometime because you deserve it! Pamper, relax, rejuvenate and refresh. Trust us, you sure shall feel great.
For special #SPAtember offers on spa and ayurvedic therapies, Visit  www.gomalon.com