#SPAtember : Gomalon launches Couple Spa at Rs.2499 only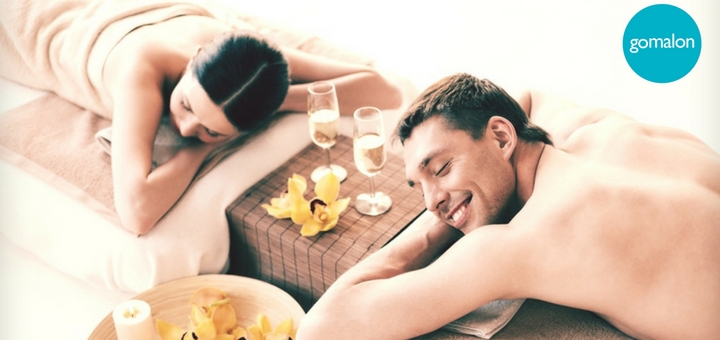 Let us start by thanking all you guys for the great response for #SPAtember. We are happy to see you guys are as excited as us. To add to the excitement, Gomalon launches Couple Spa at Rs.2499 only. You can now enjoy a relaxing and rejuvenating massage together! Isn't that great?
You asked, we obliged!
Many customers came to us enquiring on couple spa and seeking our help to zero down on a place they could go to have a luxurious therapy and relax together. This made us wonder and thanks to the amazing venue partners we have on board and our Gomalon team, we were able to set everything up for 'Couple Spa' in a matter of just a week and launch it in our #SPAtember month. Sure a cherry on the cake, when we are dedicating a complete month to wellness isn't it?
How do we stand out?
We understand, when you choose to go for a couple spa, it is a very personal experience and would be worried on the venue, services, also on both of you being comfortable and not to forget the pricing. Well we sure checked all of that off our list when we decided on the venues. We currently have 7 venues which offer couple spa at Rs.2499 only. Launched in Bangalore, we will also look to soon launch in Hyderabad.
Going to a spa together sure is beneficial
You go out for dinners together, parties together and even celebrate festivals together. But do you relax together? Watching TV is sure not that. Up your ante of love, by trying a spa to relax and rejuvenate together. Here is why you should try it right away,
Bond when you relax : Knowing your loved one is with you, sure helps you relax better
Share the silence : Couples who share the silence are seen to be more comfortable with eachother than others according to studies(no kidding).
Plan together : Relaxing and de-stressing is something both of you need but may not take it seriously. Planning it together could ensure you spending time with eachother and de-stressing also at the same time.
What are you waiting for? Book a couple spa right away at Gomalon. Don't forget to avail the special #SPAtember offers we are running. Get Rs.300 off on spa worth Rs.1299 and above. Click to book