Diwali gift ideas – Quirky and out of the box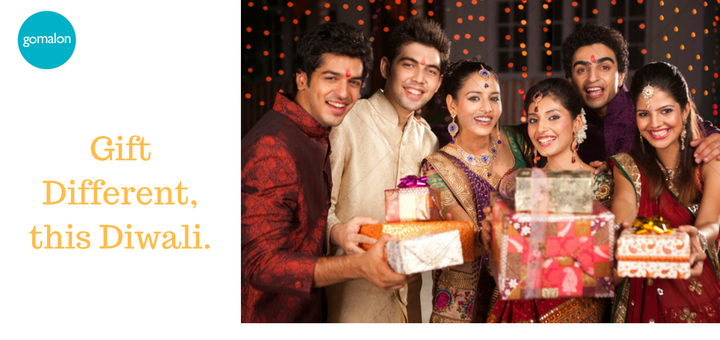 Festivals are a time of celebration, happiness and gifts. A time to spend time together, relive memories and make new ones. Gifts are more a way to show love to all your friends and family. A way to receive love and shower it back indeed. Nothing can replace the joy you feel, seeing a loved one happy. Here are some quirky and out of the box, Diwali gift ideas.
Gift a travel
Yes, why not? Instead of electronic devices or jeweler, how about gifting a travel experience instead. Gift a giveaway for 2 days around the city, which sure would not cost you too much. No worries on going over the budget.
Gift a pampering spa
A hardworking mum or a stressed out cousin brother, the best thing to give them would be a relaxing spa. Spa is the most under rated way to de-stress but the most effective way to relax. Gift them a rejuvenating spa from Gomalon. In your budget(Spa at just Rs.999), luxurious and hygiene guaranteed. Book now
Gift something Personalized
Bar accessories or a wallet. Card holders or dairies. Now you can get anything personalized, with name, pictures or some content. This adds a touch of customization and the person receiving it will sure know, you have put a lot of thought into it.
Don't do the usual clothes, jewelry and money gifts this Diwali, try something new and try something more personalized. It's not just about giving gifts more as a ritual but as a token of love. It makes more sense when you invest your time and thought in it to do something special for your loved one. Gift love, gift happiness in a way that it stays with the loved one for years to come. When it becomes more than just a gift, but a memory.