gomalon is now ditto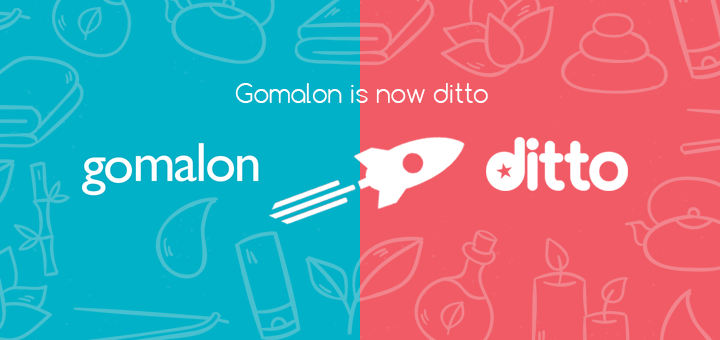 Gomalon started with an idea to make people look & feel confident & as that began a lot of things came into picture. So, we worked! We worked towards making the lives of people simpler and brought in as much technology, options, operations into picture.
With this journey of hustling happily we, with a lot of feedback came to the realization that we needed to re-define ourselves in detail with every element meaning something.
So, here we are! With ditto
ditto is a carefully thought of name that identifies & signifies what we really stand for and what our vision is. ditto came into conceptualization because we believe in providing standardized services with uniform prices that we promise (Same to same)
And picture ka the end baaki hai.
The d with the star.
Star – A vision to make one emerge feeling like a star with full of inner confidence. The star showcases the extra effort that ditto believes  in delivering for a stress free experience while scheduling Salon, Spa and Ayurveda appointments.
The change in identity is our sincere effort to uplift the brand's image. Our aim continues to be able to make your appointment scheduling absolutely easy and ensuring you receive the star treatment that you deserve no matter what the place!
Continue exploring & booking with us on our all new ditto platform that is sassy, for you & easy peasy too!
Explore now: www.dittoapp.in
or also download the "ditto" app from play store (https://goo.gl/e1T2AU) /IOS (https://goo.gl/EUXmn2)
Keep growing & stay beautiful.