Nail Art – The T20 World Cup Inspiration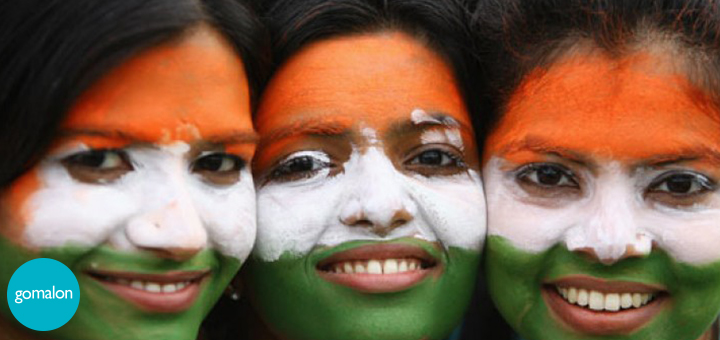 The T20 World Cup is one of the most awaited tournaments for all cricket lovers across the nation. It doesn't matter if you are watching the match at the stadium or in front of your home screen; the enthusiasm and preparations are the same.
Colours of the flag are painted across the face, over a t-shirt of the nation. And fans will just not stop there. Nail Art has also taken a lot of inspiration from these ways of supporting the teams.
Here are a few Nail Art Designs that fans can show-off to style themselves from head to toe for the team.
The best part of getting a nail art is that they look the best when your nails come together. This design will add an edgy look on your nails. So go ahead and paint the flag across your nails and show them off as you wave to cheer.
This is a perfect design for all the French manicure lovers who like their nails clean but want the tips painted. It gives you a very subtle look with a pinch of colours you want.
If you want a contrast in your design compared to rest of your outfit, try this catchy style. Fashion a pitch across your nails with a wicket and add a ball going straight for the stumps. This is one of those moments all fans wait for when their team is bowling.
The Out of Boundary Strike
This one is for the batting innings and all you want to see are fours and sixes. Beautifully crafted, the design is a mixture of all the colours that you actually see on the field.
Here's something to match those paint stripes on your face. It will convey your love for the game, love for the team, and love for your nation.
So pick your favorite style and visit your nearest Nail Spa. Let your nails Bleed Blue.
~ By Anushree Kamath