Your Holi Beauty Breakdown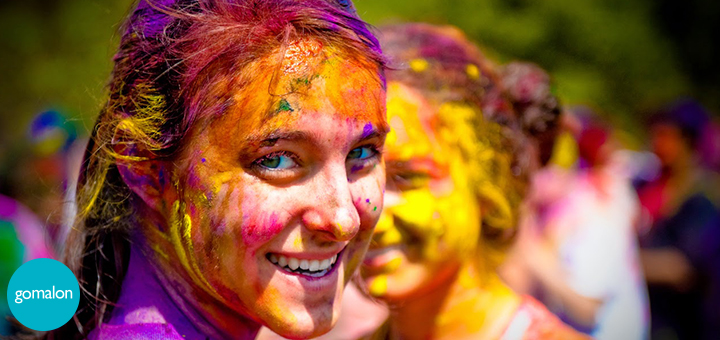 Holi is a festival of vibrant colours full of fun and frolic. All year round, people eagerly wait for this day to spread positivity and celebrate new beginnings. But the only downside of the festival is the skin troubles caused by the chemicals present in the colours used.
Skin allergies, irritations, itching, etc. are often problems many people face during the festival. This season, avoid all the mess and protect your skin with these hacks. Here's how to avoid a beauty breakdown during Holi.
Herbal Colours: Most of the colours contain chemicals that can damage your skin to a great extent. Instead of these, use herbal colours that are easily available in the market.
Pick your wardrobe wisely: Wear full sleeved shirts with denims or pants. Cover as much as your skin as possible so as to avoid exposure to colours. Make sure you pick an old cotton garment out from your wardrobe. It will keep you comfortable and can be easily disposed.
Moisturize skin: Apply oil or cold cream on the exposed areas of the skin. It will keep the colour from settling in your skin and will make it easy to wash off. Also thoroughly oil your hair to protect them from colours.
Shield from the Sun: Holi is an outdoor festival and no matter how much we try, it just can't be enjoyed indoors. So make sure you apply sufficient waterproof sun tan lotion on the exposed areas to avoid a severe tan.
Protect your lips and ears: Apply lip balm on your lips. Use Vaseline or similar moisturizer for your ears. Dry skin tends to open up the pores of your skin which helps the colours settle in your skin. Hence it is important to keep the skin moisturized.
Stay Hydrated: Your skin becomes dry when you are dehydrated. Drink a lot of liquids to keep yourself hydrated at all times.
So make sure to follow these guidelines and have some fun with colours this Holi.
~ Anushree Kamath