The Perfect Spa Day after the Colourful Holi Festival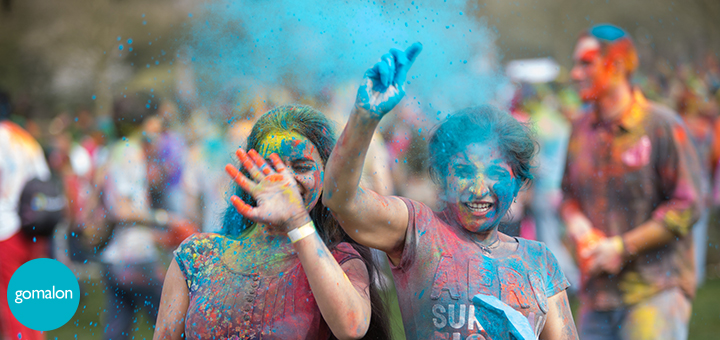 Holi is the one of the most awaited festival of the year. The vibrant gulals accompanied by the metallic colours, the joyous shades spread on the faces, the rain dances and splashes of water guns are the elements that make your Holi day. But what follows is the only side effect of this day; its harsh nature on your skin and hair.
Make sure you take care of this immediately through these treatments at the Salons and Spas.
Hair Spa: Colours have chemicals that make your hair very harsh. It might also increase hair fall. A hair spa will remove frizzes from your hair and make them soft and manageable.
Get your booking of Hair Spa Now
Manicure/Pedicure: Holi colour stains are very difficult to remove especially from skin under the nails. A manicure/pedicure makes the skin soft and cleans the innermost deposits under your nails which is often difficult to clean yourself. It also removes the dryness caused because of the chemicals.
Hurry and head out for the relaxing Manicure/Pedicure
Facial: Your face needs a proper cleansing after the colour splashes. A facial will help you get rid of the tan and the pigmentation on your face. It hydrates the skin and makes it fresh and rejuvenated.
Make that face colour free by getting your appointment for Facial
De-tanning Treatments: Skin tan removal is very essential after Holi as the chemicals present in the colours increases the intensity of the sun tan. Apart from removing the tan, de-tanning treatments also enhance the quality of your skin.
Find the best De-tanning Treatments Here!
Full Body Massage: After a day of colour battles comes exhaustion. A full body massage pumps up blood and helps the muscles relax. The oils used in the massage also help in nourishing the skin.
Pamper yourself with an amazing Full Body Massage
~ By Anushree Kamath