4 Youtuber GRWM you need to try this Diwali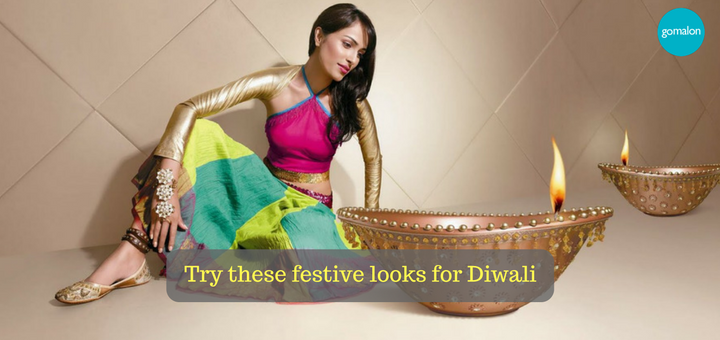 The festive season is not over yet and with Dasara, you sure would have exhausted your ethnic looks. Wondering what new to do this Diwali? Well here are 4 youtuber GRWM you need to try. Make up or clothes, everything is interesting.
Corallista
The Corallista Youtube channel, has many looks published exclusively for the Festive season. It sure was hard to pick out just one to share with you. She also gives you many a tricks and tips to look your best.
MrJovitaGeorge
The peaches and plums are many, enough of nude make ups too. Try something different and bold. Colour and smokey, combine it and you will get a look to die for. Here is MrJovitaGeorge, telling us exactly how to do that with peacock blue green colours.
sjlovesjewelry
We love many a celebrity looks in the movies or red carpets and always wish we could somehow recreate that. How about trying this sjlovesjewelry youtuber's GRWM this Diwali for a celebrity look? (Need not be a bride only of course to try this ;))
That Quirky Miss
For the ones who want to move away from the usual lehengas and the salwars. Try a different cut, hairstyle too and make this Diwali your ramp for the fashionista that you are. This youtuber, That Quirky Miss just shows how.
Loved the looks? Tried any? We would love to know all about it. Hope this helped you get ready for Diwali and look the best.
As you get ready for Diwali, why not pamper yourself too? Book a luxurious, relaxing spa on Gomalon anywhere across Bangalore and Hyderabad. Rejuvenating spa starting at Rs.999 only. What more, we have festive offers running too. Get Rs.200 on registration and also 10% cashback on every booking you make. Sounds alluring? Trust me, you'll need some relaxing pre and post Diwali. Am sure you would agree too. Book now