Pedicures are Essential for Men too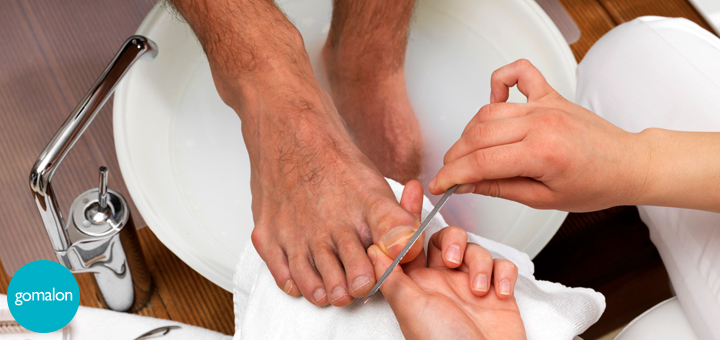 You might think that you wear shoes all the time and your feet are fully protected. Well that is just the reason your feet need to get out and relax. And you have to be ready for those occasions when your feet are out on parade as you wear sandals for poolside parties, beaches, barbecue evenings, etc. And getting a pedicure will not make you less manly. It simply means that you like to keep your feet healthy and neat. And women are attracted towards men who keep themselves clean.
Too manly to get a pedicure? Here's why it is the essential thing for men.
Feet are vulnerable to bacteria growth especially under the toenails. Pedicure cleans keep these areas clean and removes bacteria and dirt. It also exfoliates the dead skin of your feet keeping it health.
Professional pedicures make sure that your toenails are neatly trimmed and shaped. Men usually don't pay a lot of attention while cutting their toenails. And this can lead to ingrowth toenails. Hence, a pedicure is just the thing men need.
People hate stinky feet and especially in the monsoon, your feet tend to grab all the dirty odour. Pedicures clean your feet and get rid of the germs, bacteria and dirt that can't be removed by a normal wash. Free your feet from foul odour removed with the help of a pedicure.
Get a pedicure with your better half and she will be happier than anything else. It is a perfect way to spend quality time with her as well as get a break from your routine work and lifestyle.
Relaxes and relieves Stress
It is the best way to take your mind off the daily work stress. Pedicures include an amazing foot massage that will relax your muscles.
Man up and get your pedicure appointment today.
~By Anushree Kamath