Gomalon Membership – an elixir for regular spa goers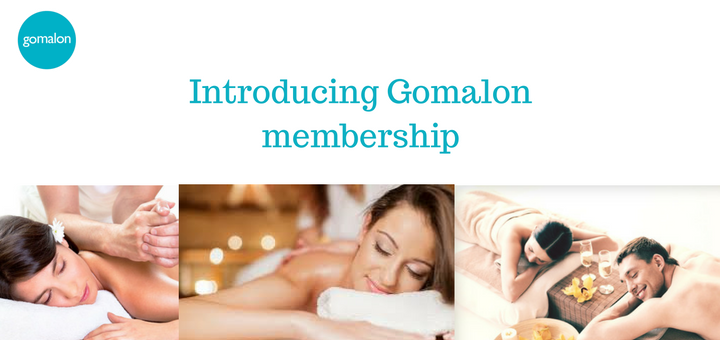 Spa has many a benefits when used periodically and the value of a good spa can only be known through experience. Many of you who believe in the goodness of spa and are regular users, the question of choosing a particular spa to suit all your needs, becomes a hazel.  Gomalon, keeping all the factors in mind brings to you Gomalon Membership – an elixir for regular spa goers.
Mind you, Gomalon Membership like goSpa , stands unique to all the other spa memberships available. Here is how,
Low Prices, High Benefits
All spa memberships stand to start from a minimum of 15000, which may not be feasible to all pockets though the usage maybe there. Gomalon Membership starts at just Rs. 5000. What more, you also get upto 33% extra with your membership. Pay once and book till you exhaust your balance.
Venues – No restrictions       
Unlike many spa membership that do not allow you to use multiple venues though in the same chain, there will no restrictions in Gomalon Membership, on the venue you can choose on. Use the Gomalon Membership anywhere across 100+ venues in Bangalore & Hyderabad. Use it across venues and cities, but ensure to book your slot online.
Sharing is caring
Once you buy a Gomalon Membership, you can use that to book for you and your family. All you need is just one account on Gomalon and can be used to book a spa for anyone you want.
Do you need any more reasons to buy a Gomalon membership? No more waiting, just buy to book anytime and anywhere. Use it to book for yourself or family or friends. Easy to buy and easy to use. No hassle and no restrictions to use across cities. Gomalon is here to make your spa experience not just good but also easy to book and access.
Find out more about Gomalon membership here. Click to know more