Wellness Trends 2016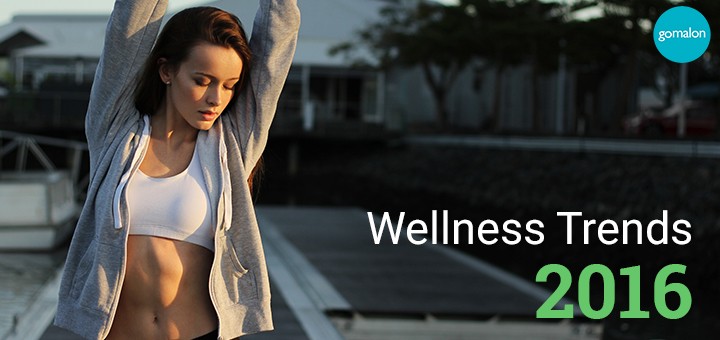 Seaweed is the New Healthy Option
Seaweeds have easy access to all the nutrients of the sea which makes them rich in nutrients and boon for skin-care. They have magnificent potential to combat typical weather change. Many food joints and restaurants have joined hands to bring the taste of this magical supplement in their dishes. That is surely going to rejoice us.
The democratization of Beauty and Salon Services
The beauty world has clinched our technology enabled economy with on-demand services. Getting pampered at the comfort of your home is becoming a favourite past time and soon it will get life on hold to make you look and feel your best.
Minerals Get the Luxury conduct (and Magnesium is the dearest)
The stress of modern life is affecting people's health badly. Their mineral levels, are getting depleted, particularly magnesium. A new study says 80 percent of us are lacking in magnesium. It can be corrected using supplements, using topical magnesium oils and sprays, or by getting drenched in Epsom salts or magnesium flakes in a hot tub.
Demanding Fitness Programs turn out to be Super Hot
Fitness routines are incorporating further daily life elements such as nourishment and wellbeing coaching. Fitness-nutrition combo is attaining popularity as a way to ramp up your health and fitness.
Meditation will join you to be your best buddy in your Social Life
Meditation gatherings in parks and societies are now becoming new happy hours. Young, dynamic professionals are organizing many meditative programs to make you focus on your mind.
Welcome Super Herbs, the innovative Stress buster wonderful herbs
Super herbs facilitate your body to become accustomed to stress and handle it in a strong way. They have gained attention of many skin care brands who are excited to use them to help people deal with concerns associated to wellness and good looks.