Gomalon Launches its Mobile App – Health and Wellness at Your Fingertips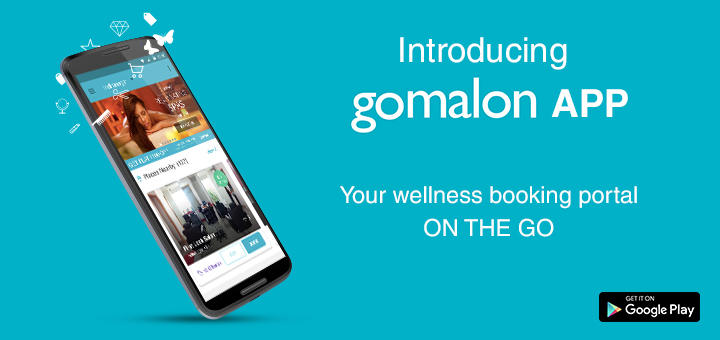 We are ecstatic to announce the launch of our mobile app for the android platform. We have been helping people in enhancing their beauty and wellness needs through our website. Today, we take a step further with the launch of our app that will enrich your salon and spa experience right in your palms. The app comes with unique features that will assist in making your relaxation day, convenient and hassle free.
The Gomalon App bridges the gap between you and your wellness needs. Hair care services, skin care services, spa and all other beauty services are available at your fingertips.
Here's a glimpse of what our App has to offer:
Find many more benefits of the Gomalon App.
Download Now and indulge in the luxury of pampering yourself.