Go the Thai Way on your Spa Day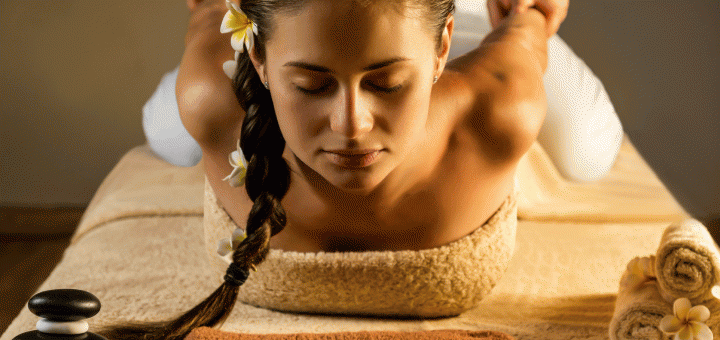 Thai massage is considered as a traditional form of therapy. It was developed and practiced by the Buddhist Monks centuries ago. Many studies have been conducted to prove it's multiple benefits. Perks of a regular massage include stress relief, pain relief, relaxation, etc. But the Thai massage has its own unique advantages. Being a traditional form, years of experience has gone into the technique.
In this form, the therapist stretches your body and works on the muscles. Therefore, it's not necessary to remove your clothes. For those who feel uncomfortable going nude at the spa, Thai massage is your perfect pick.
Following are some other factors that make the Thai massage absolutely essential:
Feel Energized:
Not only does it relax you, but also pumps your energy level.  It helps in blood purification and detoxification of the body. It also enhances breathing and boosts the immune system.
Lazy Yoga:
Thai massage is often referred to as 'Lazy Yoga'. The therapist stretches your body into different postures. These positions bear a resemblance to yoga positions. The therapists make use of their hands, elbows, knees and feet to manipulate your body.
Boosts your Balance:
Thai massage makes your body feel more centered and balanced. The body goes through a similar feeling after a session of yoga. During the massage, your mind fully concentrates on your body. This helps in boosting the balance of your body.
Increases Muscle Flexibility:
Intensive stretching done in the massage often releases muscle tension. If done on a regular basis, it can tone down the body. It also helps in improving the movement of the joints. This results in increased flexibility.
The Dry Massage:
Thai massage does not make use of oils or lotions. It is the best solution for people who have sensitive skin. You don't need to be worried about the skin products used in other treatments.
With GoSpa, get the Thai massage at just Rs.999 at various locations near you and get a goody bag full of surprises with every booking. Book Now!
~By Anushree Kamath