Hair Troubles on a Rainy Day?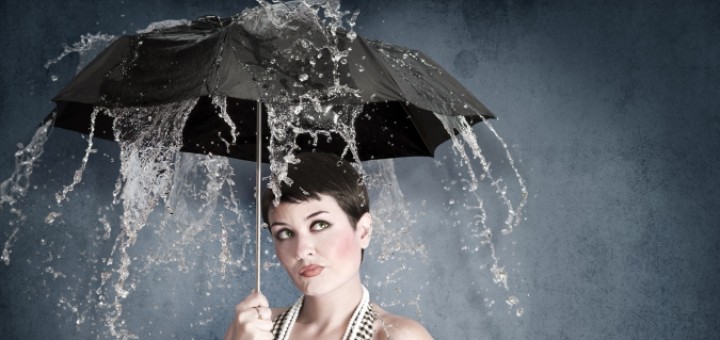 Monsoon is the most awaited season of the year, as it kills the summer heat. But the problems we all face during this time of the year is the humidity. It not only makes your skin oily, but also your scalp. Apart from that, pollutants and other dust particles also stick to your hair making it frizzy.
Post-rain winds become dusty and add more problems, especially to those who have dandruff. Using umbrella can protect you from the rains but not from the dust and other pollutants.
So hers's what you have to do this monsoon…
Most of the shampoos have high chemical content that make your hair more oily and greasy. Make sure to use herbal shampoos that have natural ingredients and less of chemical content.
Dust make your hair strands rough and dry. Conditioners do not work on the scalp but make your hair strands smooth and dust free. It is important to condition your hair more often as it will maintain hair quality and prevent further damage.
Frizzy hair gets tangled and loses moisture. A hot oil massage on the scalp and hair will help regain the moisture of the hair. It also relaxes your nerves and repairs the cuticles of your hair. Oil your hair and keep it overnight.
Rinse your hair more often
Rain water contains impurities and mild acids. This can also damage your hair. Shampooing on a regular basis is not recommended. Hence, rinse your hair more often to get rid of the rain water. Use homemade mild products like lemon juice for rinsing your hair.
The best solution to get rid of all your monsoon hair madness is to get a hair spa done. Spa and salons use hair packs that make repair hair damage and also nourish the scalp and hair strands.
So get a rain rejuvenation with a hair spa appointment to make your hair bouncy, smooth and soft.
You can try Naturals, Body Cover & Cuts & curls for special hair spa deals.
~By Anushree Kamath