DIY- Easy and Fast Spa Pamper Routines To Try at Home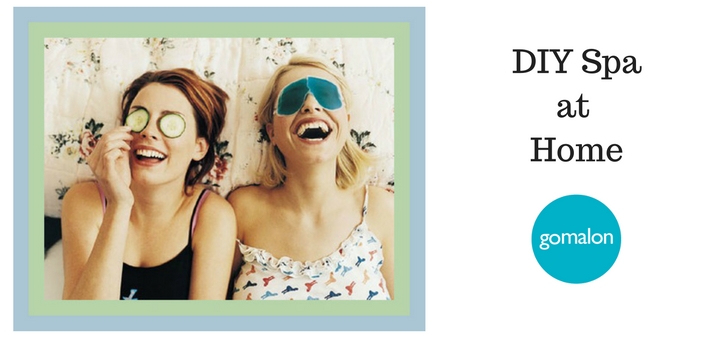 When plans fail and you don't feel that good, all you wish to do is to cozy up and stay at home. At times like these, at home-DIY pamper will help, relax and re-energize you. It's easy to do and need just a few ingredient that are easily available. Here are a few that you can try any day to bring in some energy back into you and to kiss stress bye bye!
Bye bye tanned and uneven skin tone
You would have read it in many places, but you sure can't say it enough, read it enough and share it. Turmeric is one magic ingredient that could transform your skin if, used religiously. Fights wrinkles and acne too additional to, helping remove skin tan and even skin tone. Make a paste of turmeric with yogurt and honey, apply evenly and relax, as your skin soaks up all the goodness from it. Leave for minimum 20 minutes before washing it off.
pc: iamabeauty.com
Pamper your lips – pink and smooth
This routine for sure works wonder but needs to be done regularly to see some results. Mix brown sugar and olive oil equal parts. This mixture can be stored for a long time, so make it once and use it as and when needed. This scrub exfoliates your lips, removing dead cells and also in time can lighten the lips, nourishing the lips.
Pc: brit.co
Liven up your dull hair
Everyday pollution and not proper care can lead to disastrous hair, when all you can dream of is, wish you had the same shiny, healthy hair that the girl in the metro or in your office had. Here is a DIY mask which for sure will make a difference to your hair on the first use itself. AVACADO! This magic fruit will not only soften your hair, also helps retain moisture, making it shiny.
Mix half an avocado with 1 tbsp coconut oil and 1 tbsp olive oil. Apply the mixture to your hair and comb your hair to ensure that the mixture is evenly applied. Avoid applying to your scalp if it tends to get oily and only on the lengths of the hair. Put on a shower cap and let your hair feed on nutrition for about 30 minutes and wash it off using mild shampoo. Say hello to soft, shiny hair!
Pc: backtoherroots.com
Soak up to de-stress
Have a bath tub at home that you haven't used for a while? Now is the time. Prepare a hot bath, add a handful of Epsom or sea salts, about 10 drops of lavender oil and half a cup of baking soda. Light some perfumed candles to pamper your senses and you are ready. Soak up all the goodness for about 20 mins as you watch a movie, read a magazine or listen to music. This mixture in the bath draws out toxins, lowers stress-related hormones and balances pH level, ensuring to leave you relaxed and ready for a good sleep.
pc: livinggreenandfrugally.com
This is a good list to start with. Try them and share your experience with us. Also stay tuned to find out more.
P.S: If you are too lazy to do it at home, you can always book a luxurious spa on Gomalon at Rs.999 only right? For more details http://goo.gl/BkAqFr